J & J Gates Service and Design is here for all your commercial and residential gate system installation and repair. Our staff has over a decade of experience in installing all kinds of gate systems in DFW. For superior gate system repair and installation in Haltom City, TX, call our staff at (817) 466-2794.
Our Services
No matter what kind of gate system you require, J & J Gates Service and Design will get the project done right with your satisfaction in mind. Not only can our experienced technicians install gates and access systems, but we additionally work on garage door openers, fences, and more. We want you to be satisfied with our services, so we make sure that your gate system is built to your needs to provide the best in security and style. When you need quality gate services in Haltom City, TX, contact our team for any of the following:
We Work on All Types of Gates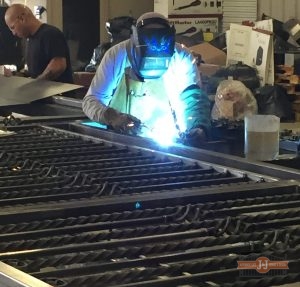 Do you want a stylish automatic gate for the entrance to your home, or a solar powered gate for your work site? No matter what type of gate you are looking for, J & J Gates Service and Design has a solution to fulfill your specific needs as well as your budget. To ensure the quality of your gate system, we use quality manufacturers and materials, from the access systems the wood or metal of your gate. You can pick from our built options or we can help design you a custom gate. Call us at (817) 466-2794 to learn more about styles of gate systems in Haltom City, TX we work with. No matter what kind of gate you need, we have a solution for you, such as:
Options for Everyone
Because we provide skilled gate services to a wide variety of clients, we understand that different settings call for different solutions. We will take all of your criteria and desires into our planning process in order to create the right gate for you. To provide the best repair and installation, we carry many options for you to choose from. We are happy to give a complimentary estimate for any project and can even help you design the perfect gate system for your property. Whether you want a simple gate or have a more complex request, we are happy to help you find the ideal gate system. To learn more about our gate services, call us anytime or take a look at some of the styles of gates we install and repair:
Make the right choice by selecting J & J Gates Service and Design for your gate installation in Haltom City, TX, and don't forget to dial 817-466-2794 for a free estimate!