If you need a superior gate for your residential or commercial property, choose J & J Gates Service and Design. For more than 10 years, our staff have been installing quality gate systems across the DFW metroplex and now have multiple locations. Contact our team today at (817) 466-2794 for premier gate repair and installation in Princeton TX, including comprehensive repair and maintenance.
Our Services
At J & J Gates Service and Design, we specialize in everything from old gate repair to constructing new, high-security gates for businesses and estates. Not only can our experienced technicians repair gates and operation systems, but we also work on garage door openers, fences, and more. We know that you need a secure, reliable gate that will last for years to come, and we are dedicated to your total satisfaction. Contact us today when you need exceptional gate repair and installation in Princeton, TX, such as:
We Work on All Types of Gates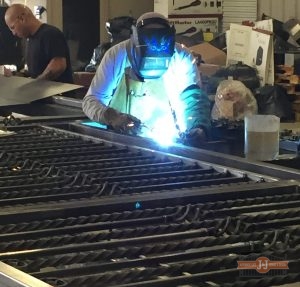 Do you need a rustic looking wooden gate for your driveway or a high-tech access system for your business? On each project, J & J Gates Service and Design works to meet your unique needs and stay within budget while providing quality, beautiful results. We are proud to provide a wide selection of gate types and designs, using only high quality materials and manufacturers. You may pick from our prefabricated gates or we can help design you a custom gate. Call our team today for information about the types of gates we offer in Princeton, TX at (817) 466-2794. We specialize in many kinds of gate design, installation, and maintenance, including:
Options for Everyone
After installing gates for more than ten years in DFW, we understand that each project is different because each client is unique. We will take all of your needs and preferences into our planning process in order to produce the right gate for you. With our large selection of quality access systems and materials, you won't be let down by our products. We are available to provide a complimentary estimate for any project and can even help you design the perfect gate system for your property. At J & J Gates Service and Design, we work hard to help you find the perfect solution while staying within your budget. A few styles and designs of gates we service include:
Our skilled technicians are here for you, so give us a call at (817)-466-2794 when you need reliable gate services in Princeton, TX.