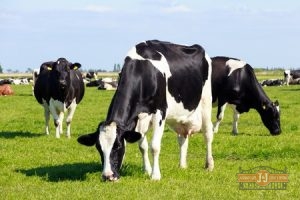 A gate and fence present a powerful guard for your livestock.
Whether you have hundreds of acres or just a small plot set off the road, a farm gate brings many benefits to your property. Positive impacts include personal safety, curb appeal, and privacy. Homeowners who have long driveways should especially consider a farm gate. Motorists may mistake your driveway for a road, and intruders have the chance to approach unnoticed. If you remain on the fence about the usefulness of gate, consider these reasons.
Retain Livestock
Free-range animals need some kind of barrier to keep them on your property. All other areas, such as pastures, corrals, or training areas, become safer havens when you have a well-built gate and fence.
Protect Against Predators
A gate and fence help control the entrance of animals like coyotes, wolves, and bears onto your property. Depending on where you live, these predators can present a serious problem for your livestock. Even area dogs can pose a threat to chickens or smaller livestock. Even if the animal burrows under your gate, you will at least have a point of entry to help narrow down the culprit.
Privacy and Protection
Privacy represents a premier benefit of a gate. You can control who enters your property, and welcome guests while dissuading solicitors. The gate will additionally afford your property and family protection as an added barrier against intruders.
*If you need a farm gate around Dallas-Fort Worth, TX, contact J & J Automatic Gate Service & Design. We offer premier, courteous service, and can design a gate customized to your tastes, property needs, or design scheme. *