J & J Gates Service and Design is here to provide all your residential and commercial gate system installation and repair. You can rely on our skill and track record over the past 10 years in automated gate installation throughout the Dallas and Fort Worth metroplex. Give us a call at (817) 466-2794 for trusted gate repair and installation in Alvarado, TX anytime.
Our Services
From maintaining aging automated gates to installing new gates for homes and businesses, J & J Gates Service and Design provides reliable service. In addition to gate system repair and installation, we also repair and install garage door systems, fences, and more. Depending on your specific property requirements and your budget, we will work hard to provide you with a quality gate system to meet your needs. For skilled gate maintenance and services in Alvarado, TX, contact our crew for these services:
We Work on All Types of Gates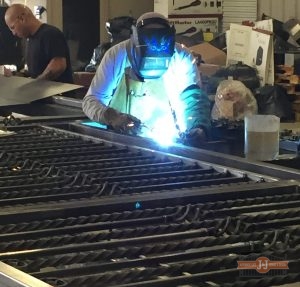 Do you want a simple gate for your commercial property or want an elaborate wrought iron gate for the entrance to your estate? No matter what type of gate you are looking for, J & J Gates Service and Design has a solution to meet your unique needs as well as your budget. We are happy to provide a large selection of gate types and designs, using only top quality materials and manufacturers. Whether you just want a prefabricated gate or a custom-designed gate, we have an option for you. Call our team today for questions about the types of gates we provide in Alvarado, TX at (817) 466-2794. We specialize in many types of gate design, installation, and repair, including:
Options for Everyone
You can rest easy knowing that our installers take care to understand your requirements to achieve a quality gate that meets your criteria. We will take all of your criteria and desires into our planning process in order to create the right gate system for you. Because we want you to be fully satisfied, we offer a wide variety of materials and perform custom design services. Contact us today for a complimentary estimate, or talk to our staff to determine what kind of gate would suit your needs. We can help you design a gate that suits your needs and budget best! To learn more about our services, give us a call anytime or take a look at some of the types of gates we install and repair:
Contact J & J Gates Service and Design at 817-466-2794 today for quality gate services in Alvarado, TX. We look forward to helping you!
Return to Johnson County