If you want a trusted, quality gate for your commercial or residential property, make J & J Gates Service and Design your top choice. Our business has installed more than a thousand gate systems all over the Dallas-Fort Worth area over the past 10 years, and we are still growing. Call us at 817-466-2794 for quality gate services in Grandview, TX anytime.
Our Services
From maintaining old automated gates to designing new gate systems for homes and businesses, J & J Gates Service and Design provides trusted service. In addition to gate repair and installation, we also repair and install garage door openers, fences, and more. We want you to be satisfied with our services, so we make sure that your gate system is constructed to your needs to provide the best in security and style. For experienced gate repair and installation in Grandview, TX, call our crew for these services:
We Work on All Types of Gates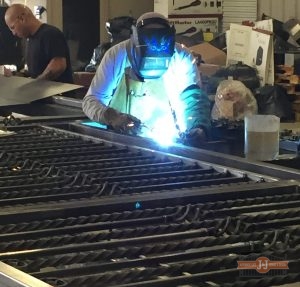 Do you want a high quality wooden gate for your driveway or a secure access system for your business? Whether you want a minor repair or a major project, J & J Gates Service and Design is available to help you get the perfect gate system for your property. To ensure the quality of your gate, we use quality manufacturers and products, from the access systems the wood or metal of your gate. Plus, we specialize in custom gate design so you can get the exact style that you want for your property. Call our team today for information about the types of gates we provide in Grandview, TX at (817) 466-2794. Talk to us today about the styles and prices of gate systems we install, including:
Options for Everyone
With J & J Gates Service and Design, we know that every property owner has different needs and style in mind when they look for a gate. Our crew is fully committed to your satisfaction, and we make sure that you are happy before finishing a job. To provide the best services, we carry many options for you to choose from. If you're unsure what type of gate you need, our design team is happy to assess your property and needs to deliver a free estimate. We can help you find a gate system that suits your needs and budget best! A few styles and designs of gate systems we service include:
Call J & J Gates Service and Design at 817-466-2794 anytime for quality gate installation and repair in Grandview, TX. We look forward to helping you!