Make J & J Gates Service and Design your first choice, if you want a high-quality gate for your commercial or residential property. For more than a decade, we have installed automated gate systems in Keller and its surrounding areas. Call us at (817) 466-2794 for trusted gate system services in Keller, TX today.
Our Services
Whether you need a repair done on an aging gate system or want a beautiful, custom-built gate, you can count on J & J Gates Service and Design Not only can our talented technicians repair gates and operation systems, but we additionally work on garage door openers, fences, and more. The primary purpose gates provide are security and looks, so we work hard to accomplish both according to your specifications. Call us when you want trusted gate repair and installation in Keller, TX such as: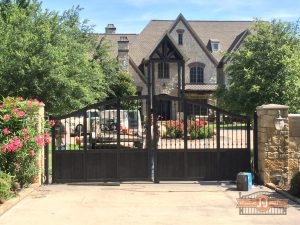 We Work on All Types of Gates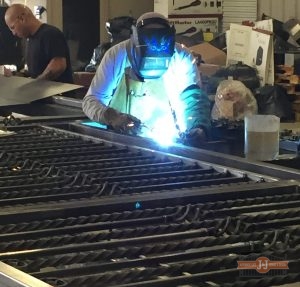 Do you need a decorative automated gate for the entrance to your housing development, or a solar powered gate for your work site? No matter what kind of gate you are looking for, J & J Gates Service and Design has a solution to fulfill your unique needs as well as your budget. By providing the best access systems and using quality materials in our work, you can rely on us to provide reliable, high-quality gate systems for every project. Plus, we specialize in custom gate design so you can get the exact look that you want for your property. Call us at (817) 466-2794 to learn more about styles of gates in Keller, TX we repair and install. We work in many kinds of gate design, installation, and maintenance, including:
Options for Everyone
After installing gate systems for more than a decade in DFW, we know that every project is different because each client is unique. Our staff is completely committed to your satisfaction, and we make sure that you are happy before completing a project. Because we want you to be fully satisfied, we carry a wide variety of materials and offer custom design services. Call us today for a complimentary estimate, or talk to our staff to find out what kind of gate would suit your needs. Our staff will conduct a careful inspection of your property and consider all your requirements in order to design the perfect gate system for you. When choosing the type of gate system you want for your residential or commercial property, consider some popular styles:
Our experienced technicians are here for you, so give us a call at 817-466-2794 when you need reliable gate repair and installation in Keller, TX.