If you need a trusted, quality gate for your commercial or residential property, make J & J Gates Service and Design your first choice. Our crew has over 10 years of experience in working on all kinds of gate systems in DFW. Call our company anytime at (817) 466-2794 for professional gate services in Ponder, TX, from new installation to repairs and more.
Our Services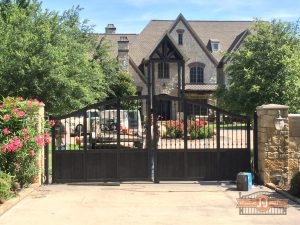 No matter what kind of gate services you require, J & J Gates Service and Design will get the job done right with your satisfaction in mind. In addition to gate system services, we also service garage door systems, fencing, and more. Depending on your specific property needs and your budget, we will work tirelessly to provide you with a quality gate system to meet your needs. Call us if you need reputable gate services in Ponder, TX such as:
We Work on All Types of Gates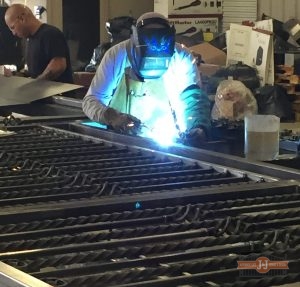 Do you want a plain gate for your commercial property or want an elaborate custom gate for the entrance to your estate? J & J Gates Service and Design will help you find the right solution to provide your property with security and style at a reasonable price. By offering the best operation systems and using great materials in our work, you can count on us to build reliable, high-quality gate systems for each project. You may choose from our prefabricated options or we can help design you a custom gate system. If you have questions about our gate systems in Ponder, TX, call us at (817) 466-2794 for information or to learn about our services. Contact us anytime about the styles and prices of gate systems we install, including:
Options for Everyone
You can rest easy knowing that our installers take their time to understand your requirements to achieve a reliable gate that meets your criteria. Our staff is fully committed to your satisfaction, and we ensure that you are happy before finishing a project. To provide top quality repair and installation, we carry many options for you to choose from. If you're not sure which type of gate system you need, our design team is happy to assess your property and needs to deliver a free estimate. We can help you create a gate system that suits your requirements and budget best! When deciding the type of gate you want for your home or commercial property, consider some popular styles:
Call us at (817)-466-2794 for quality service and premier gate services in Ponder, TX today!
Return to Denton County