If you want a quality gate for your commercial or residential property, choose J & J Gates Service and Design. You can rely on our experience and great reviews over the past 10 years in automated gate installation in the DFW metroplex. Give us a call at (817) 466-2794 for quality gate repair and installation in Sanger, TX anytime.
Our Services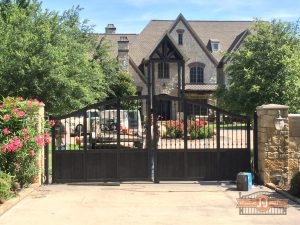 From maintaining old automated gate systems to designing new gate systems for homes and businesses, J & J Gates Service and Design provides trusted service. Our skilled technicians can service all kinds of gate systems, plus garage doors, fences, and other components. Depending on your unique property requirements and your budget, we will work tirelessly to provide you with a quality gate system to meet your needs. Give us a call if you need trusted gate services in Sanger, TX such as:
We Work on All Types of Gates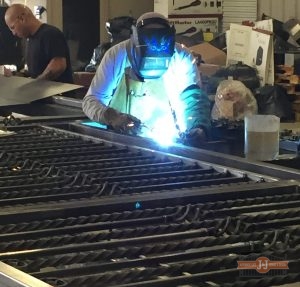 Do you want a rustic looking wooden gate for your ranch or a secure access system for your company? Whether you need a minor repair or a major project, J & J Gates Service and Design is available to help you find the perfect gate system for your property. We are happy to provide a wide selection of gate styles and designs, using only high quality materials and manufacturers. We also have gates for every budget, from cost-effective prefabricated gates to custom designs and premium materials. If you are looking for gate services in Sanger, TX, call our technicians at (817) 466-2794 if you have any questions! No matter what style of gate you need, we have an option for you, such as::
Options for Everyone
After installing gates for over a decade in DFW, we understand that every project is different because each client is different. Our crew is fully committed to your satisfaction, and we ensure that you are happy before completing a project. To provide top quality repair and installation, we carry many options for you to choose from. Contact us today for a free estimate, or talk to our staff to determine what kind of gate would suit your needs. Our staff will do a full measurement of your property and consider all your requirements in order to design a quality gate system for you. When choosing the type of gate you want for your residential or commercial property, consider some popular styles:
Our skilled staff are here for you, so give us a call at (817)-466-2794 when you need trusted gate services in Sanger, TX.